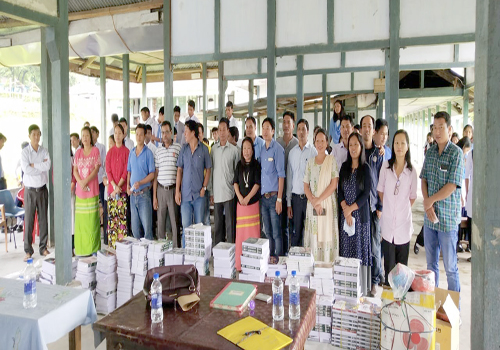 [ Karyir Riba ]
ROING, Sep 10: The Government Higher Secondary School Dambuk Patronage Group (GHSSDPG), comprising former students of the school who are currently serving in various government and private sector jobs, donated refresher books on various subjects to the school's library.
The group, along with other well-wishers, also donated sports items to the school.
GHSS Dambuk Principal G Tayeng received the items on behalf of the school, and appreciated the gesture of the group.
GHSSDPG president Oseng Apum Yirang and senior advisor Tobang Pertin interacted with the teachers and students of the school.
Yirang said the GHSSDPG was founded with the motive of working for the betterment of the school.
The group's general secretary Dr Aniyang Modi, vice-president Ajay Saring, and other core committee members were also present.