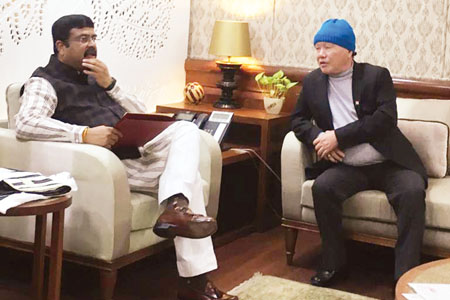 NEW DELHI, Dec 6: Union Petroleum & Natural Gas Minister Dharmendra Pradhan has given assurance that he would look favourably into the matter of opening an LPG bottling plant in Dobam village in Papum Pare district of Arunachal Pradesh.
The minister gave the assurance to the state's Environment & Forests Minister Nabam Rebia when the latter called on him at Shastri Bhavan here on Thursday.
Rebia suggested to Pradhan to establish an LPG bottling plant of the IOC Ltd in Dobam, and to allot the operational part of the bottling plant to local entrepreneurs.
Rebia also handed over a demi-official letter from Arunachal Pradesh Chief Minister Pema Khandu in this regard.