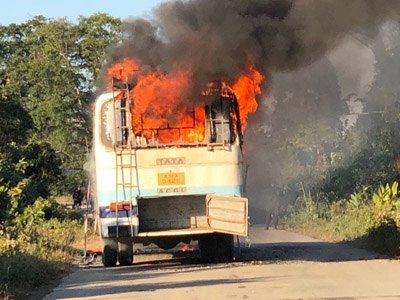 Staff Reporter
ITANAGAR, Jan 2: An Arunachal Pradesh State Transport Service bus carrying 15 passengers on board caught fire at Kharsang under Changlang district on 31st December, 2018.
The bus with registering number AR-X-0426 was travelling from Miao to Changlang when it caught fire from a suspected short-circuit around 7 AM.
While the bus is said to have burnt down completely, sources said that the 15 passengers escaped unharmed.