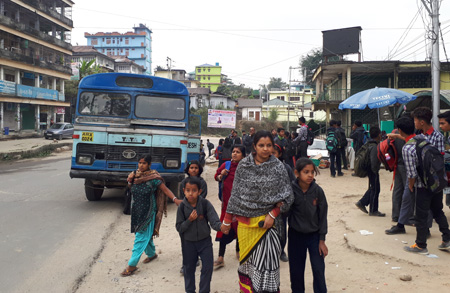 ITANAGAR, Feb 17: Several rundown buses under the Arunachal Pradesh State Transport Services (APSTS) plying in and around the capital complex require immediate attention for their repair and maintenance.
One such APSTS bus, carrying students of Chimpu KV-II from Bank Tinali broke down on Saturday morning.
After waiting for nearly an hour, the students were forced to go back home as there was no alternative arrangement available at hand.
When contacted, the APST station superintendent informed that he was not informed of the incident, else he would have made an alternative arrangement for the students.
However, parents complained that several such school buses of KV-I and KV-II, and even of the NIT, are in a bad shape.
They also complained that several-years-old APSTS buses are in operation and without any maintenance.