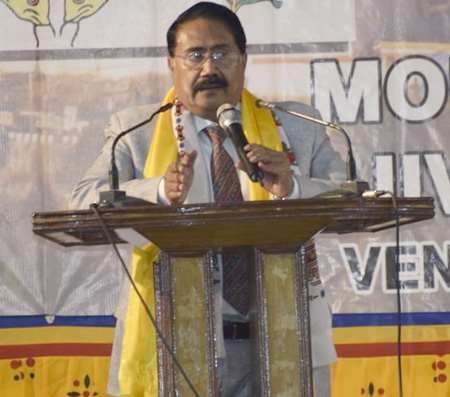 RONO HILLS, Mar 4: Rajiv Gandhi University (RGU) Vice-Chancellor Prof Saket Kushwaha sought support and cooperation from the students and faculty members to fulfill his dream of making the university a model one.
The VC, who attended the Losar celebration organised by the Mon Students' Union of the university here on Monday, said he has made a pledge to make RGU a model university in the country.
Prof Kushwaha also appealed to the people to maintain communal harmony. The research scholars from the Mon region were felicitated on the occasion.
The VC's wife, and AAPSU vice-president (protocol) Tayuk Sonam were among the hundreds of people from the capital complex and the university who attended the festival.