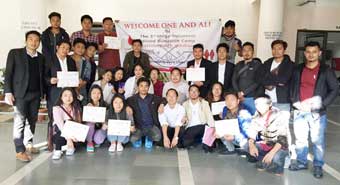 SHILLONG, Mar 24: The Arunachal Students' Union Shillong organised a voluntarily blood donation camp at the North Eastern Indira Gandhi Regional Institute of Health & Medical Sciences here in Meghalaya on Saturday.
Over 300 Arunachalee students from various schools, colleges and universities of Shillong came forward to participate in the camp.
The hospital's blood bank collected a total of 100 units of blood during the camp.