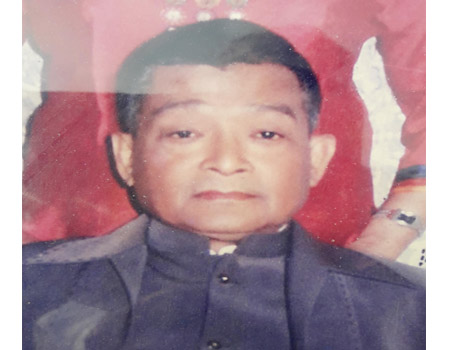 Correspondent
OYAN, Apr 18: Retired joint director of health (JDH) and one of the first radio artistes from the Adi community, Dr Robin Bori, passed away on 17 April at his residence here in East Siang district after a prolonged illness.
He was 56, and is survived by his wife and two sons.
Dr Bori had joined the health services department as a medical officer in Pasighat in 1979. He superannuated as a JDH in 2011. A keen sportsman, Dr Bori was also associated with various social and cultural activities for years.
The Oyan Dolung Kebang and several other well-wishers on Thursday mourned the demise of Dr Bori and prayed for eternal peace of the departed soul.