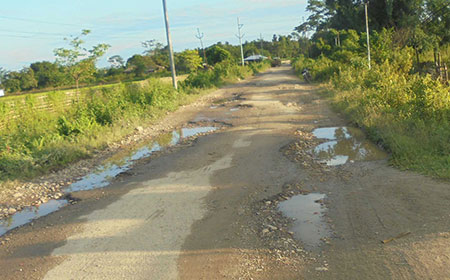 Correspondent
RUKSIN, Oct 9: After obtaining due permission from the state PWD and the local administration, the members of Friendship Finance Team (FFT) of Mikong village here in East Siang district have decided to repair the Mirem-Mikong-Ruksin (MMR) road in Pasighat-West area.
The 14-km-long MMR road from Mirem village Tiniali to Ruksin gate is in a deplorable condition for want of maintenance, causing great inconvenience to the commuters, particularly the motorists.
The 20-member team, led by Gemin Modi has prepared an action plan to fill-up the
man-size potholes with sand-gravel and wet soil in two phases.
The MMR road linking Ruksin headquarters with Bilat-Ledu of East Siang and Koyu area of Lower Siang district is a vital lifeline for the people of rural areas as food and essential commodities to the interior places are transported through the route.