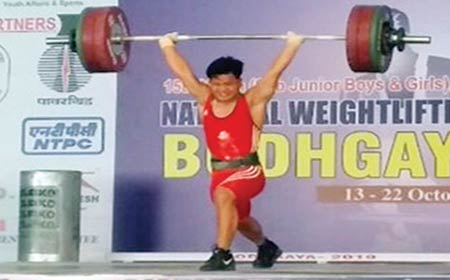 BODHGAYA, Oct 18: Markio Tario of Arunachal Pradesh became the combined national weightlifting champion, in both youth and junior sections, on the 4th day of the Youth and Junior National Weightlifting Championship here in Bihar.
Tario, who is the current national youth weightlifting champion, defended his title by winning the gold medal in the youth section.
Participating in the junior section of the championship, Tario won the gold medal and became the new junior national champion.
He lifted 120 kgs in snatch and 153 kgs in clean & jerk, for a total of 273 kgs.