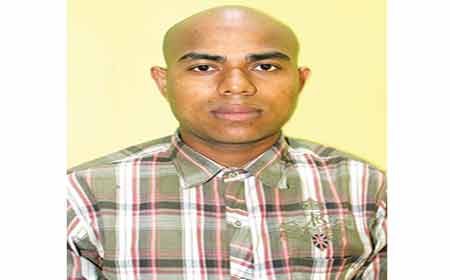 ITANAGAR, Nov 5: P Dinamani Singh, a first-semester student of Assam University, Silchar, has won this year's The Arunachal Times Media Scholarship (TATMS), based on written submission and individual online interview.
After winning the Rs 1 lakh scholarship, Dinamani said, "Winning this scholarship is a motivation for me to pursue a career in mass media and journalism. This grant will be of great aid in acquiring the resources I need. I will try to contribute in the field to the best of my ability."
TATMS for undergraduates is open for media students from Arunachal studying anywhere in the country, while the PG scholarship is open for students from the eight states of the Northeast region.
The potential media scholars were graded on the basis of two written submissions – a personal essay, and a feature on 'Abrogation of Article 370 and Indian democracy'.
Three students were finalized, based on their written submissions. The other two finalists were Abhishek Kabra of Tezpur University and V Vanlalhriatrenga of Mizoram University.
Due to the participation of fewer applicants, the scholarship in the undergraduate category is not being awarded this year.
TATMS, an initiative of this daily to promote and encourage future journalists, is in its sixth year.