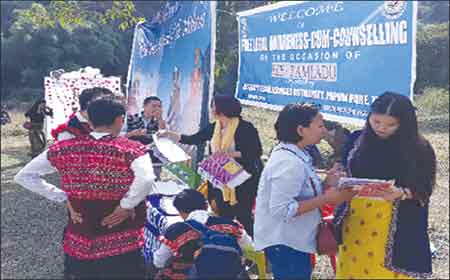 JOLLANG, Feb 8: The Papum Pare district legal services authority (DLSA), led by its Chairman Nani Grayu, conducted a 'free legal awareness camp-cum-free legal counselling' on the occasion of Reh-Tamladu festival at the Mishmi Cultural & Heritage Centre here on Saturday.
During the programme, legal aid advocates and paralegal volunteers created awareness and distributed brochures to 63 visitors on the Arunachal Pradesh Victim Compensation Scheme, the paralegal volunteers scheme, legal aid clinics, lok adalats, women's rights and domestic violence, child rights, fundamental rights, the Legal Services Authority Act, 1987, and plea bargaining.
Besides legal aid counsels and others, APSLSA member Jaweplu Chai and DLSA secretary Bissomoti Lego attended the programme.
The DLSA said it will henceforth organise such programmes during all major festivals of the state.