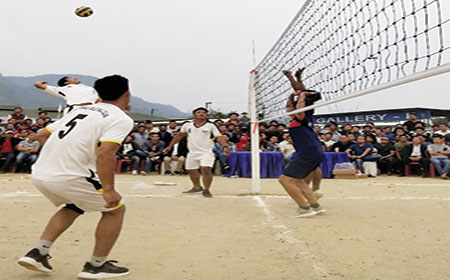 ITANAGAR, Feb 25: Er Tai Nikio Volleyball Club and Er Nangram Piter Sporting Club won the men's and the women's volleyball competitions organized as part of the 40th Nyokum Yullo celebration at Nyokum Lapang here on Tuesday.
The runners-up title in the men's section was won by Tacho Ku Welfare Society, while in the women's section the runners-up were Bamang Ayi Aate Team.
The finals of both the categories were played here on Tuesday.