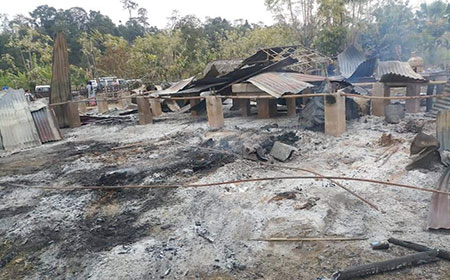 UPPER JUMI, Mar 8: The house of the gaon burah (GB) of Upper Jumi village in Papum Pare district was reduced to ashes in a fire accident that occurred at around 11:40 am on Sunday.
All the household properties, including local ornaments, the food grain store, and a motorcycle were gutted in the fire.
Former Kimin ZPM Bamang Yayu informed that she visited the affected family and contributed Rs 1 lakh as immediate relief.
Yayu appealed to the district administration and the state government to provide assistance to rehabilitate the affected family.