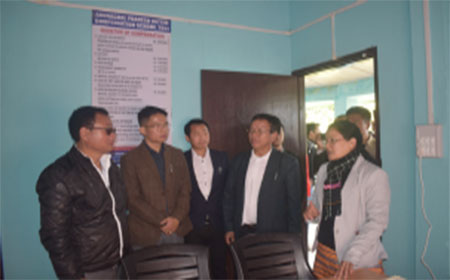 PALIN, Mar 14: The Arunachal Pradesh State Legal Services Authority (APSLSA), in collaboration with the Kra Daadi DLSA, opened a legal aid clinic in the tourism office complex here on Friday.
DC Solung Miji inaugurated the clinic in the presence of SP Keni Bagra, Chief Judicial Magistrate Domo Padu, APSLSA Member Secretary Jaweplu Chai, and others.
Chai spoke about the Legal Services Authorities Act, 1987, and related subjects, while the SP expressed hope that the people would now be more aware of the various schemes of the government.
The DC dwelt on the services that the legal aid clinic would provide, and urged the people to avail the services.
Later, an induction training programme for paralegal volunteers and legal aid counsels was held.