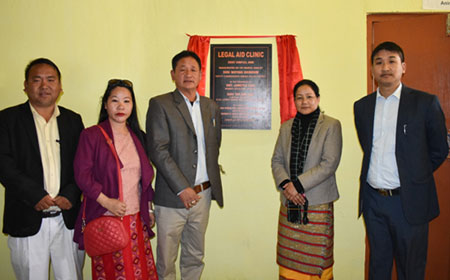 ANINI, Mar 20: Anini EAC Toni Mitkong inaugurated the Arunachal Pradesh State Legal Services Authority's (APSLSA) legal aid clinic in the court complex here in Dibang Valley district on Thursday.
APSLSA Member Secretary, Jaweplu Chai, highlighted the Legal Services Authority Act, 1987, and matters related to the provision of free legal aid services to the poor and the weaker sections of the society, while Mitkong said the clinic would be of great help to the people of Anini.
As part of the programme, paralegal volunteers and legal aid counsels were apprised of their roles and responsibilities.