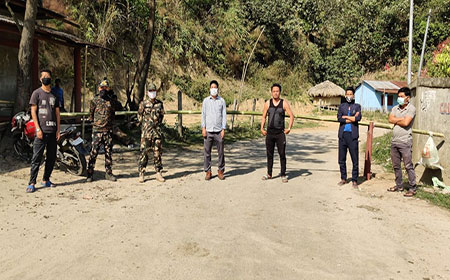 ITANAGAR, Mar 29: The people of Sangdupota circle in Papum Pare district have erected a check gate at Moin village to stop the movement of people during the lockdown period.
The locals allege that many people from the capital region have been found entering the area for picnicking at the Poma river, violating the lockdown order. They have appealed to the people to stop venturing into the area during the lockdown period.
"All the villages of the circle are following the lockdown order, and therefore appeal to everyone to follow it too. We will not allow any outsiders to enter the area," said Techi Abo, president of the Poma Rillo Moin Youth Welfare Society.
He informed that only villagers who are going to Itanagar for either medical reason or to buy groceries are being allowed to venture out.
"The volunteers from different villages of the circle, with the help of the police, are banning movement of vehicles and are manning the check gate. We seek cooperation from everyone," Abo said.