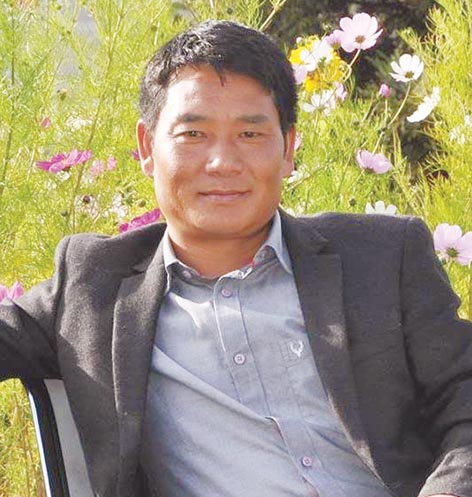 ITANAGAR, Aug 24: West Kameng district information & public relations officer (DIPRO) Gocham Taga passed away on Monday morning after suffering a massive stroke.
He was being evacuated from Bomdila to Guwahati (Assam), but died on the way in Mangaldoi early in the morning, the directorate of information & public relations (DIPR) informed. Taga was 48, and is survived by his wife and two sons.
A resident of Raga in Kamle district, Taga was born in 1972 and did his schooling from VKV Sher, and later graduated from Jawaharlal Nehru College in Pasighat. He joined government service as East Kameng DIPRO in 1994 after topping the DIPRO exam conducted by the APPSC.
The officers and staff of the DIPR at the Soochna Bhavan in Naharlagun deeply mourned Taga's demise. Led by Deputy Director Dasher Teshi, they paid glowing tributes to the deceased, and observed a two-minute silence as a mark of respect to the departed soul. They also prayed for strength to the bereaved family.
Taga's last rites will be performed in Raga on 25 August.
Chief Minister Pema Khandu also expressed shock over the news of the untimely demise of Taga.
In a condolence letter to Taga's mother, Khandu described him as an "exceptionally upright officer, who was sincere, dedicated, energetic, and possessed outstanding qualities as an officer."
Stating that the state has lost an "officer par excellence who set pinnacles in his chosen career," the chief minister expressed solidarity with the bereaved family and prayed for eternal peace of the departed soul. (With input from CM's PR Cell)