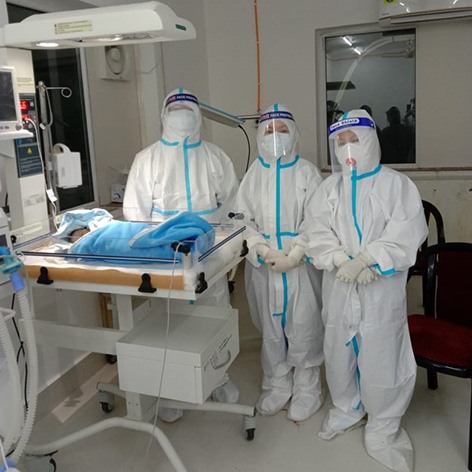 ITANAGAR, Sep 18: A healthy baby girl was delivered by a Covid-19 positive woman from Seppa (East Kameng) at the dedicated Covid hospital (DCH) in Chimpu on Thursday.
A team led by Dr Goter Doke, including nursing officers Nani Yam and Pura Aku, assisted in the safe delivery of the 2.3 kg baby.
The baby is doing well and has tested negative in rapid antigen test, informed health officials.
Two more antenatal Covid-19 positive women with moderate Covid-19 symptoms are presently admitted at the DCH.
As per official data, a total of 14 cases of Covid-19 positive pregnancy were reported from the TRIHMS and the DCH from July to September.
Of the 14 cases reported, four were normal deliveries, while seven were C-section deliveries. There was one abortion and two antenatal admissions.
Caption : Dr Goter Doke, nursing officers Nani Yam and Pura Aku