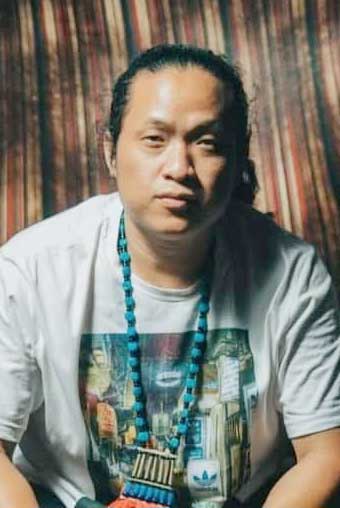 Staff Reporter
ITANAGAR, 19 Apr: The state's renowned disc jockey (DJ), Bom Tayeng reportedly died in a road accident in the wee hours of Monday.
Tayeng was 34 years old. Sources close to his family informed that the accident took place near Tapat village in Dambuk circle of Lower Dibang Valley district at around 3-4 am.
Tayeng was reportedly driving back to his hometown Mebo in East Siang district along with two other friends, John Mengu and Gemim Yomso, after a programme in Alubari in Namsai. It is said that his car skidded off a culvert and fell upside down on a riverbed. Tayeng reportedly died on the spot, while Mengu reportedly succumbed to his injuries on the way to Dibrugarh, and the condition of Yomso is stated to be critical. He has been admitted in a hospital in Dibrugarh, Assam.
Tayeng is survived by his wife and his parents.
Born on 16 July, 1986, Tayeng did his civil engineering from Dr MGR University, Chennai, in 2012. He had several awards to his name, not only in the Northeast but also at the national level. He won awards such as 'the best newcomer DJ of South, Chennai', when he won Channel V's 'Nokia Indifest 2012' in Goa, where he represented South India. He also won the first place in the 2013 'Medifest' Northeast level competition held in Guwahati, Assam.
Tayeng was one of the pioneers who brought in and popularized DJ'ing in the state. His death has shocked the youths across the state. He was known for being a humble and down-to-earth DJ.
All Arunachal Pradesh Students' Union general secretary Tobom Dai expressed shock over the tragic demise of Tayeng.
In a condolences message, Dai said, "He was a beautiful soul, passionate about his profession of music that he chose to be a DJ. A sort of path-breaker in his own right with so many performances under his belt."
"The news of his co-traveller John Mengu succumbing to his injuries in Dibrugarh later in the day is also heartbreaking. Two young lives cut short. May almighty god give enough strength to the bereaved families to withstand the tragedy," Dai said.