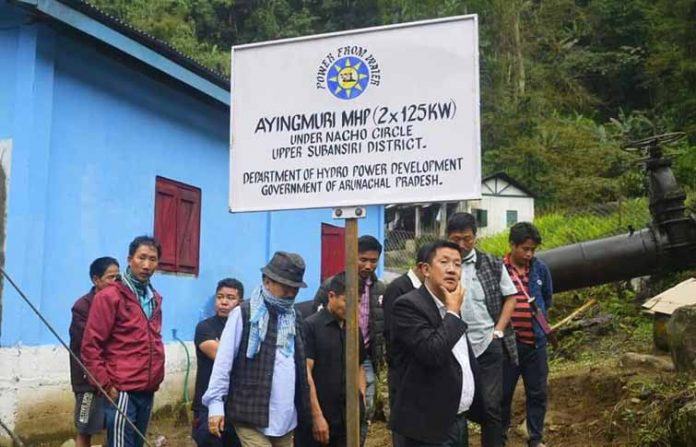 [Karda Natam]
NACHO, 21 Apr: Tourism Minister Nakap Nalo took stock of the present status of the Aying Muri Hydro Power Project during his visit to the Nacho constituency in Upper Subansiri district on Monday.
He directed the concerned department to complete the project soon.
The minister further assured that the power project would be  completed within few months and  the people, particularly the people of Nacho area, will have uninterrupted electricity supply after completion of the project.
Aying Muri hydropower project was lying abandoned since its inception for last many years with no work progress.
Nalo also visited ongoing construction work of the multipurpose convention hall at Nacho and asked the officials of concerned department and the contractor not to compromise with quality of work.  The multipurpose convention hall was funded under the CM's District Innovation Challenge Fund.