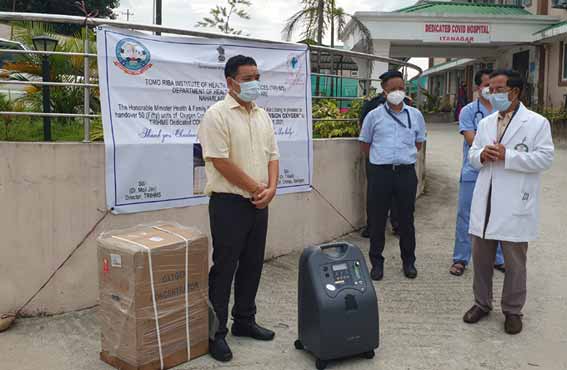 CHIMPU, 27 May: Health Minister Alo Libang on Thursday handed over 50 portable oxygen concentrators to the dedicated Covid hospital (DCH) here.
Libang informed the press that the oxygen concentrators of 10 litres per minute capacity have been received from a New Delhi-based firm, Mission Oxygen, at the initiative of businessman Tadar Babin.
"These oxygen concentrators will be utilized in the beds where the oxygen pipeline and cylinder system are not available," he said.
Lauding the services being rendered by the medical community during the Covid pandemic, Libang said that most of them are doing round-the-clock duty as a special responsibility. He urged the health workers to remain high-spirited and continue to serve the people.