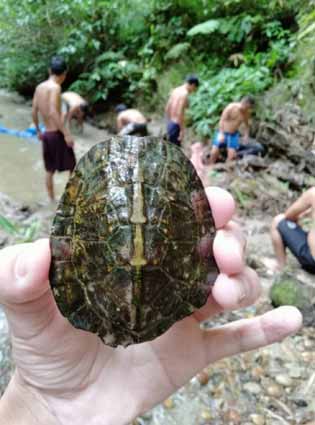 ITANAGAR, 17 Jun: A baby turtle rescued by Naharlagun resident Karbia Rebe was release into Ganga Lake here on Thursday.
Three turtles have been rescued this month, the first by Likha Jagnik, the second by Joram Toko and Joram Kunia, and the third by Deputy Chief Wildlife Warden Tana Tapi.
They said they could have released the turtles anywhere in the nearby rivers but thought of giving them a good and safe aquatic environment. Ganga Lake is a haven for aquatic animals, especially turtles and fishes, so they released them into the lake, they added.