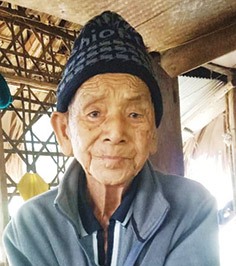 AALO, 13 Jul: West Siang-born centenarian Perpo Raksap breathed his last at the age of 102 years in Namliang village in Namsai district on 8 July.
He was born in Boru Raksap village in West Siang district in 1919. He left Boru Raksap in 1937, and engaged himself in cane and bamboo business. In 1952, he worked as a medical attendant in Damro and Mebo under the British administration.
Raksap left the service and took up petty businesses in Lohit district. He was the first outsider to settle down in Namliang village in Namsai. He donated his land to many and was instrumental in creating the village with 40 households.
The Kargu Kardi Welfare Society and the Lodu Ao Welfare Society have mourned Raksap's demise and prayed for eternal peace of the departed soul. (DIPRO)