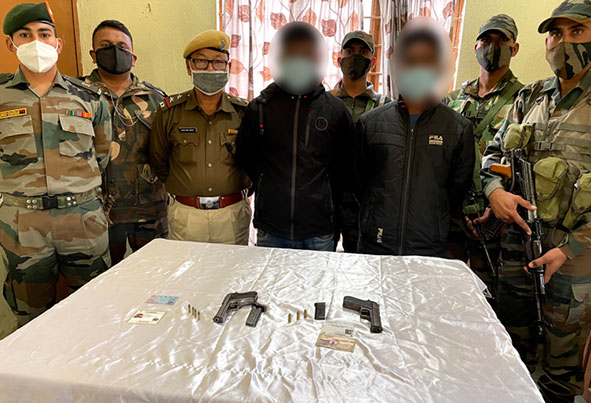 [ Pisi Zauing ]
LEKHAPANI, 11 Jan: Two hardcore militants of the All Adivasi National Liberation Army (AANLA) surrendered before the Lekhapani battalion of the Indian Army here in Assam on Tuesday.
The surrendered militants have been identified as self-styled (SS) private Porimal Singh and SS private Ram Kumar, both residents of Joypur, who had been trained in the Ranga Pahar camp of the AANLA in 2009.
The militants surrendered two pistols, seven live rounds and AANLA identity cards before the army at the Lekhapani police station.