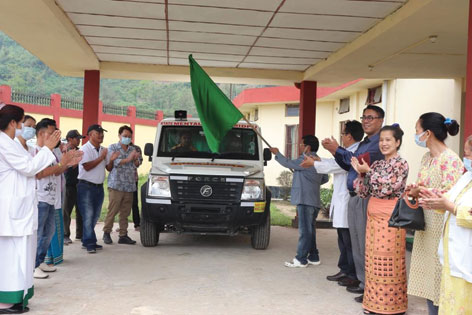 MIDPU, 7 May: Director of Health Services (DHS) Dr M Lego on Saturday flagged off an ambulance for the Mental hospital, Midpu here.
The DHS advised the doctors and the staff of the hospital to "reach out to the needy and spread awareness about mental illness."
He interacted with the indoor patients and inspected the land allotted to the health department in 1989 for the mental hospital.
Dr Lego was accompanied by Mental hospital, Midpu In-charge Dr Haniya Payee, NVBDCP SNO Dr KT Mullung, ASU Drugs DD Dr Inya Lingu, LO (Land) Dr H Mai, and MHB programme assistant Dr UK Baruah.
The sole mental hospital in the state is taking care of nine patients, including a drug addict.