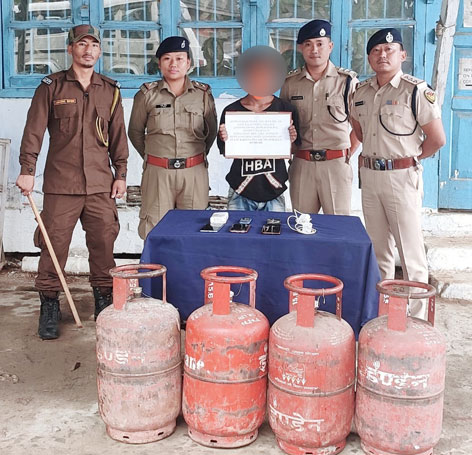 KHONSA, 12 May: One Noksai Pansa, a resident of Longkai village in Longding district, was arrested by the police here in Tirap district in connection with Case No 13/2022, u/s 457/380, on 8 May.
Following recent complaints over a series of theft cases in the town, the police kept surveillance upon a suspect, Noksai Pansa.
Accordingly, a team comprising Khonsa PS OC Inspector W Kamhua and LSI W Pokna, assisted by DSP T Gongo, arrested the suspect and seized an empty LPG cylinder from his possession.
Following further investigation, three more LPG cylinders and four mobile phones were recovered and seized from various locations and persons following the disclosure by the alleged accused.
Legal action for offence under Section 411 IPC has also been initiated against three persons for dishonestly receiving stolen property. (DIPRO)