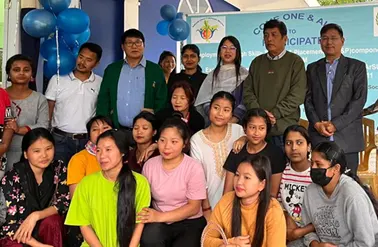 BOLENG, 20 May: Boleng ADC Gyabo Pertin inaugurated a beauty and wellness training centre here in Siang district on Friday.
The centre has been established under the Employment through Skills Training & Placement component of the DAY-NULM, executed by the Arunachal State Urban Livelihoods Mission.
M/s Bogne Multipurpose Cooperative Society has been chosen as the skill training provider at the centre, which is well-equipped with a classroom and beauty products.
More than 50 candidates have already enrolled for the course, which also promises to provide "fruitful certification and placement." (DIPRO)