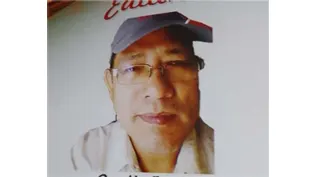 Correspondent
RUKSIN, 21 May: Ponil Bori (55), of Oyan village in East Siang district, who was serving as a block development officer (BDO) in the panchayat department, died in a private hospital in Guwahati (Assam) on Friday evening, following prolonged illness.
He is survived by his wife and three daughters.
The late BDO's body was brought to Oyan on Saturday afternoon. Several leaders and government officers, including local MLA Ninong Ering, PRI leaders, and East Siang DC Tayi Taggu, besides relatives and well-wishers
visited late Bori's home in Oyan Camp and paid floral tributes to the deceased.
Bori had joined government service as joint BDO of Pangin-Boleng in the present-day Siang district, and later served as BDO in Pasighat and Gensi. He had literary and cultural talent and was also involved in social activities.
Members of the All Bori Opin Kebang have extended their heartfelt condolences to the bereaved family, and prayed for eternal peace of the departed soul.
"The society has suffered a huge loss in his untimely death," the kebang stated in a condolence message.