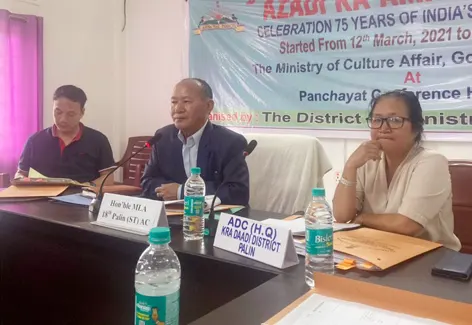 PALIN, 3 Jun: A review meeting on various flagship schemes of the central and the state governments was held here in Kra Daadi district on Friday.
MLA Balo Raja, who chaired the meeting, reviewed the progress of all the ongoing flagship schemes like the PMKSY, the PMAY-(Urban/Rural), Aayushman Bharat, the PMGKAY, etc.
The MLA directed the HoDs to submit the lists of beneficiaries to him for recordkeeping. He suggested to all to disseminate information about such schemes among the public.
Palin ADC Higio Yame, COs Api Nungnu and Jina Bagang, and heads of offices of various departments participated in the meeting.