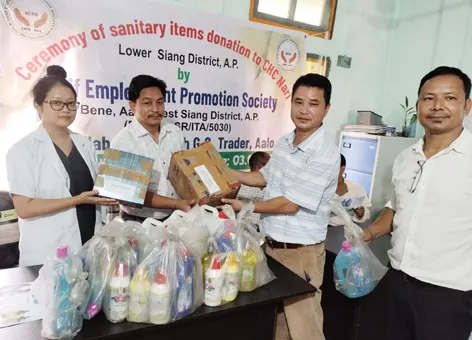 Correspondent
PASIGHAT, 3 Jun: Bene (West Siang)-based NGO Self Employment Promotion Society donated disinfectants, cleaning products and facemasks to the community health centre (CHC) in Nari in East Siang district on Friday, with support from GG Traders.
Members of the NGO, led by its president Tumgam Ete, handed over the items to CHC in-charge Dr Marto Nyodu, in the presence of Nari ADC Kenbom Nyodu and medical staff.
The items include phenyl bottles, bathroom cleaners, sodium hypochlorite, facemasks and detergents.
Lauding the NGO's efforts, the ADC urged it to continue its noble efforts.