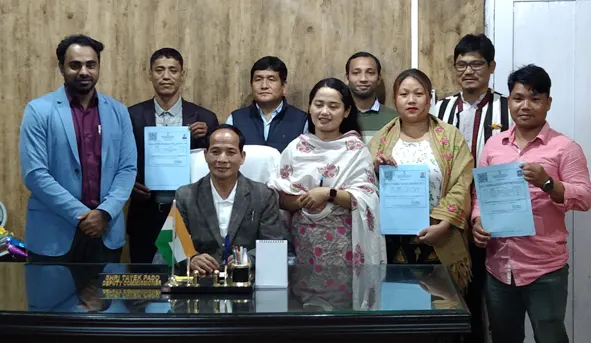 LEMMI, 4 Jun: Pakke-Kessang Deputy Commissioner Tayek Pado handed over fresh trade licenses to three applicants through the single-window clearance system (SWCS) here on Saturday.
With this, Pakke-Kessang has become the fifth district in the state to operationalise the SWCS.
Speaking on the occasion, the DC urged the people of the district to "avail the services under ease of doing business (EoDB) to ensure seamless and transparent delivery of services in the district."
The investment division of the planning & investment department here has on-boarded 61 services to the EoDB portal till date (www.eobd.arunachal.cjov.in).
SWCS CEO Tabe Haider spoke about "the efforts made by the technical team of the EoDB for successfully training the process of issuing the trading licence online."
He appealed to other districts to implement the EoDB "in every circle headquarters to operationalise single-window clearance system under the EoDB."