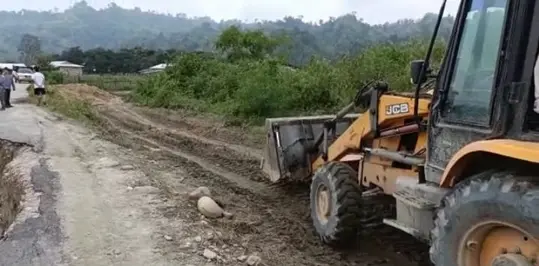 Staff Reporter
DOIMUKH, 23 Jun: Work to restore a portion of the PMGSY road in Tomru village in Doimukh circle of Papum Pare district began on Thursday, nearly a week after the portion of the road was washed away last Friday.
The road connects other villages, including Rose, Boogli Denka, Belo, Lekha, Lekhi, and Kimin. The villagers are finding it difficult to go for health check-ups and the students are facing problems going to school as this road is the only one that leads to the town area.
Panchayat leaders of the village informed that "proper road construction will only be done by winter due to monsoon rains," and added that a report in this regard has been submitted to the local MLA.