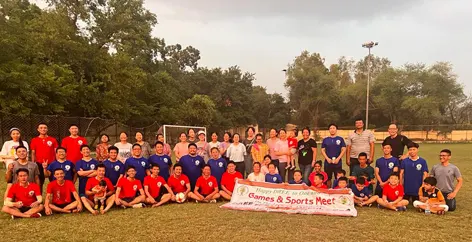 ITANAGAR, 3 Jul: The Apatani community residing in New Delhi celebrated their annual Dree festival on Saturday by organizing a sports meet at New Police Line grounds, Kingsway Camp.
Dr. Ngilyang Talley inaugurated the sports meet which was participated by civilians and police team from the Apatani community.
The formal Dree celebration will begin on 9 July next at the Arunachal house, Chanakyapuri.