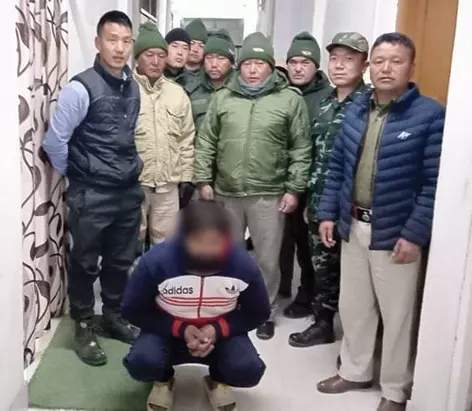 Staff Reporter
TAWANG, 23 Jan: The Tawang police on Monday arrested an ex-army man, identified as Ashok Kumar alias Ranbir Singh, for allegedly killing his two-year-old son.
Reportedly, the alleged accused absconded from the scene after committing the murder, but was arrested based on information provided by the gram panchayat chairperson of Jang.
Tawang SP Bomge Kamduk informed The Arunachal Times that the police had received a complaint from Mamta Chetry, the mother of the deceased infant, alleging that her husband had brutally killed their son.
"We received complaint from Mamta Chetry that her husband Ashok Kumar, alias Ranbir Singh, ex-army, had brutally killed their infant son and fled away," the SP informed, adding that Kumar was arrested from his work site in Jang.
Kumar is a native of Punjab and runs a grocery shop in Tawang.