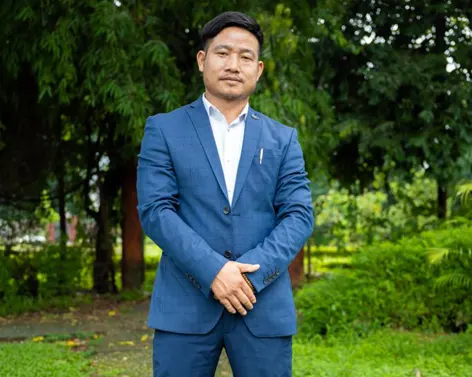 ITANAGAR, 27 Jan: Amar Sangno, the chief reporter of The Arunachal Times (AT), has been selected for the state gold medal.
The award will be conferred on him on 20 February, the statehood day.
Born to Tali Sangno and Tatung Sangno on 1 January, 1985, in Weshi village in Pakoti circle of East Kameng district, Amar has covered current affairs and has written long investigative pieces over 13 years as a reporter.
He is also the president of the Arunachal Pradesh Union of Working Journalists, the apex media body of Arunachal Pradesh.
The other gold medal awardees are the Airports Authority of India, the civil aviation department, and the Arunachal Pradesh Investment & Innovation Park of the planning department.