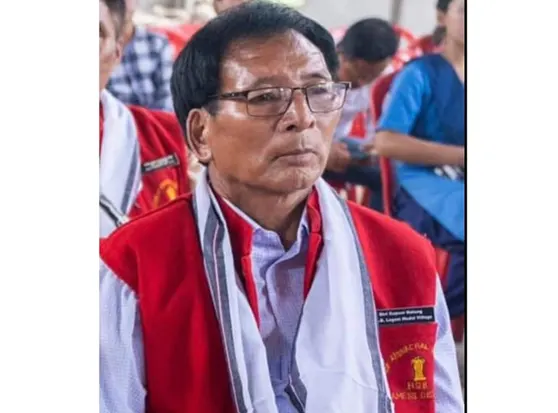 ITANAGAR, 1 Feb:   Kapoor Natung, Gaon Burah and former Anchal Samity member (ASM) died on 31 January after a brief illness.
Late Kapoor Natung is survived by two wives, three sons and four daughters.
Meanwhile, the Ningee Natung Moya and Tacha Welfare Society (NNMTWS) has deeply mourned the demise of Kapoor. In a condolence message on Wednesday, the Society recalled  Kapoor as an expert in customary law and local dispute settlement and a highly respected figure among the GBs in the society.
NNMTWS chairman Tada Natung also condoled Kapoor's demise.
"I pray to almighty god for eternal peace of his departed soul and may God give strength to the bereaved family," said Tada Natung in his condolence message.
Minister for environment forest and climate change Mama Natung has condoled the demise of Kapoor Natung. In his condolence message, Natung expressed deep anguish over the Gaon Burah's untimely death.
"Pai (elder brother) Kapoor was a wise Gaon Burah, who was known for his unbiased judgment in customary settlements. His demise has caused a huge vacuum in our society," stated the minister.
"My thoughts and prayers are with the grieving family," Natung added.