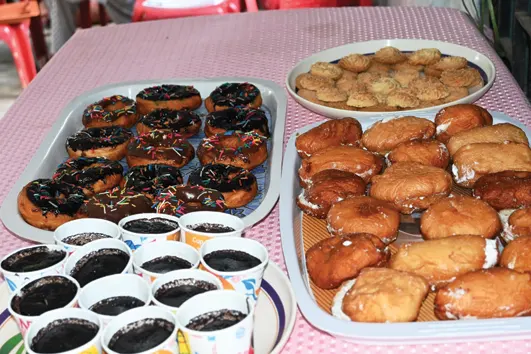 DIYUN, 16 Sep: A micro enterprise development programme (MEDP) organised by the National Bank for Agriculture & Rural Development (NABARD), "focusing on food processing of bakery products for SHGs," culminated in Mudoi village in Diyun circle of Changlang district on Saturday, the NABARD informed in a release.
The MEDP was executed by Namsai-based farmers-producers company, Namsai Organic Spices and Agricultural Products (NOSAAP) Producer Co Ltd, and saw the participation of over 30 members from diverse SHGs.
During the programme, comprehensive training on a wide array of bakery products was provided, and insights into packaging and effective marketing strategies were offered.
Addressing the valedictory function, NABARD DDM Kamal Roy encouraged the SHGs to establish a bakery unit in Mudoi with financial support from banks. He also highlighted the NABARD's interventions aimed at uplifting rural communities, and stressed on "the significance of financial inclusion with proactive support from SHGs."
NOSAAP CEO Chau Athina Chauhai and members of SHGs attended the valedictory function.