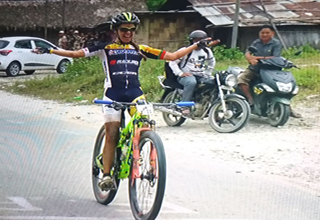 Staff Reporter
ITANAGAR, Oct 20: Arunachal's first edition of Mountain Terrain Biking (MTB)-Arunachal came to a thrilling end at Jampa, near Yupia on Friday, with Portugal's Ilda Pereira coming in at first place in the women's open category and Mukesh Kumar of the Indian Army finishing first in the men's open category.
Speaking to The Arunachal Times, Ilda said that the weather was tough to deal with, and the track was difficult downhill.
"We usually ride in the mountains, but this time we were surrounded by mountains and rode on the roads, which felt jagged like the mountain paths at some places", she said.
She also congratulated the organizers for making the first edition of MTB-Arunachal an amazing experience and thanked them for all the support.
Ilda said "it's more than a race; it's about the experience" and she hoped to be back again in the next edition.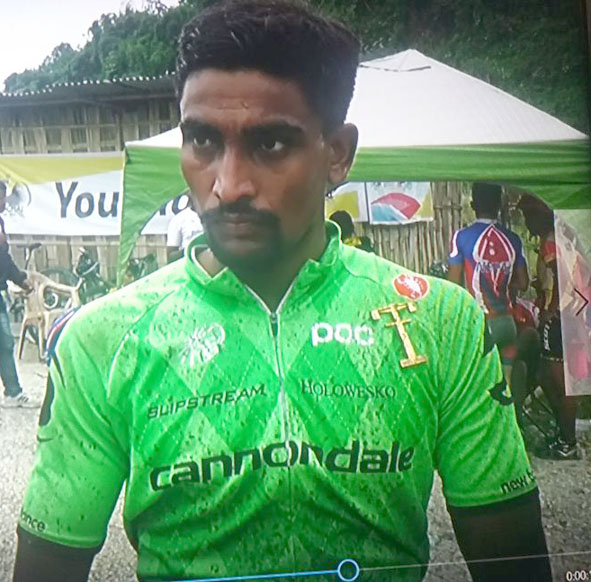 Meanwhile, Markreta of Czech Republic and Poonam Rana of the SSB came in at second and third places respectively, while K V Reddy and Ashish Kumar of the Indian Army were second and third.
In the team of two, P V Pradhan and Tersem Singh were declared winners, while teams of Devendra Thakur and David were second, and Narayan Gopal and Budhi Bahadur Tamang finished third.
Also dubbed as Hornbill's Flight, the seven-day race sponsored by Dalmia Bharat Cement, Sashastra Seema Bal (SSB) and state tourism department was flagged-off from Mechukha on October 14 last. It culminated here after covering a distance of 730 kms with participation of 70 riders from India, Germany, Portugal, Nepal and Czech Republic.
Addressing at the flag-in ceremony at State Banquet Hall, Chief Minister Pema Khandu congratulated all the riders on their successful completion of their race while giving away the award to the winners of the race under different categories.
Ilda Pereira and Mukesh Kumar won prize money of Rs 1 lakh each.
Deputy Chief Minister Chowna Mein also congratulated the riders and welcomed the participants to explore more tourism sites in Arunachal.
Men's category winner, Mukesh also won the "Best Indian Rider" award, while Poonam Rana also secured the "Most Promising Rider" award, which were awarded by the DCM.
Tourism Parliamentary Secretary P D Sona gave away the award of 'Performing under adverse condition' to Marcellina Sangma (cancer affected) and Ramlal Rasailey (Para Athlete).
The Chief Minister also announced to hold the event next year in a more grand manner. He said Mechuka is poised to become number one tourist destination in Arunachal as it offers ample opportunity for adventure sports.
Referring to tourism as the 'engine of growth', the Chief Minister said the state government is giving high priority to it. He informed that state tourism department this year has seen huge jump in its financial allocation, which was raised to Rs 100 crore from earlier Rs 16 crore within two financial years.
SSB Commanding Officer cum race Director, Rajesh Thakur made a brief report of the seven-day event.
Thakur, who is also in the organising committee, thanked Minister of State for Home Affairs, Kiren Rijiju for his help and guidance in the mega international event.
Rijiju also hopes to continue the event in the future in other locations of Arunachal Pradesh.
Parliamentary Secretaries Pani Taram, Nyamar Karbak, Tage Taki, Tesam Pongte, Laisam Simai and legislator Tsering Tashi, including Tourism Secretary Dr Joram Beda also attended the event. (With inputs from CMO)