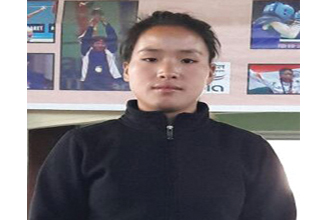 ITANAGAR, Feb 16: Paya Taku of Arunachal Pradesh will represent India at the International Wushu Championship 2018 at Moscow, Russia, from 17 to 21 February.
She left for Moscow along with the Indian team on 16 February.
She will participate in the below 48 kg junior girls' Sanda.
Taku is a regular Wushu trainee of the Sangay Lhaden Sports Academy (SLSA), and has been coached by M Premchandra Singh of the sports department. She also underwent a month's special coaching at the SAI Centre in Imphal, Manipur, from 15 January.
AAPWA president Toko Teki, Sports Director Tadar Appa and SLSA Principal Tabia Chobin wished her all the best for the event.