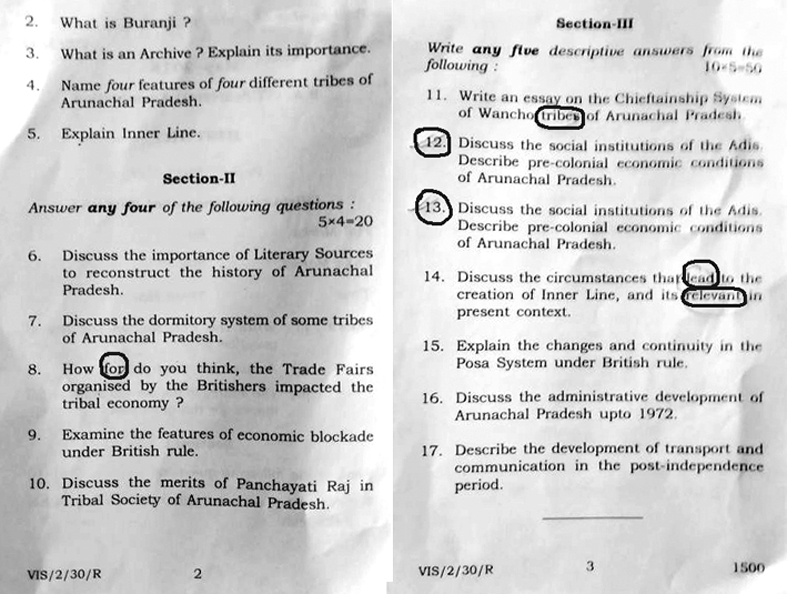 ITANAGAR, May 22: The history question paper for the 6th semester BA examination under the Rajiv Gandhi University (RGU) seems to have been set in extreme hurry.
There are glaring errors in the question paper, but reportedly the exam, which was conducted on 16 May, was held nevertheless.
Apart from grammatical errors, the paper – BHIS-609 History of Arunachal Pradesh – saw repetition of a question (12 and 13 – see photo).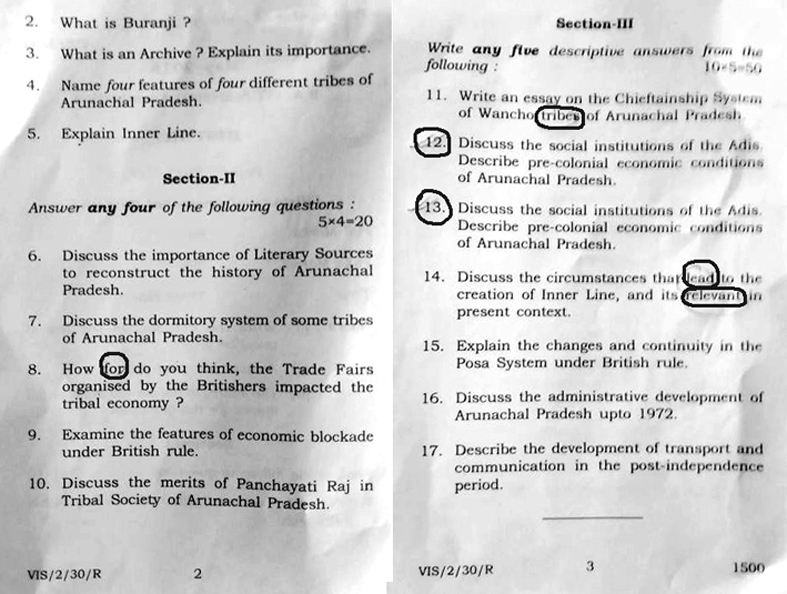 The three-page question paper is also filled with grammatical errors. In question 8, 'for' has been written instead of 'far'; 'tribes' has been written instead of 'tribe' in question 11; and 'lead' has been written instead of 'led' and 'relevant' has been written instead of 'relevance' in question 14.
A professor said that, going by the glaring errors, it appears that there was no moderation done, "and if at all it was done, it was done casually."
Some colleges are reported to have written to the university authorities regarding the errors. Thirty-six private and government colleges are affiliated to the RGU.
When contacted, Controller of Examination Prof R Tamuli said there is no need to re-conduct the exam, as the students were asked during the exam to disregard the repeated question.
He also said the question paper was, in fact, moderated by professors "who had the full right to delete or alter the questions."