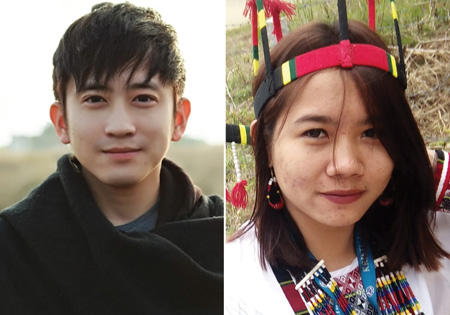 ITANAGAR, Dec 14: Lijo Karlo and Nang Sanie Mounglang have been selected for this year's The Arunachal Times Media Scholarship (TATMS), based on their written submissions and individual online interviews.
Karlo is a first semester student of mass communication at Rajiv Gandhi University (RGU), Rono Hills.
Karlo, who wishes to be a photo journalist, has a bachelor's in media technologies from St Anthony's College, Shillong, which he says has equipped him with various professional skills in the media space.
Mounglang is an undergraduate student doing a triple major in psychology, journalism and English literature at Kristu Jayanti College, Bengaluru.
Meme making is one of Mounglang's hobbies.
For the first time, the TATMS for undergraduates was opened for media students from Arunachal studying anywhere in the country, while the PG scholarship was opened for students from the eight states of the Northeast region.
This year, the potential media scholars were graded on their two written submissions – an interview and a report/write-up on LGBTQI. Three students each from both categories were finalized, based on their written submissions.
The finalists in the PG category were Mesoni Lapung, a third semester student and Marli Kamki, a first semester student of PG diploma, both from RGU.
The UG scholarship finalists were Inti Pertin of St Joseph's College, Bengaluru, and Nyiman Socia of Kalindi College, Delhi University.
The TATMS progr-amme is in its fifth year.