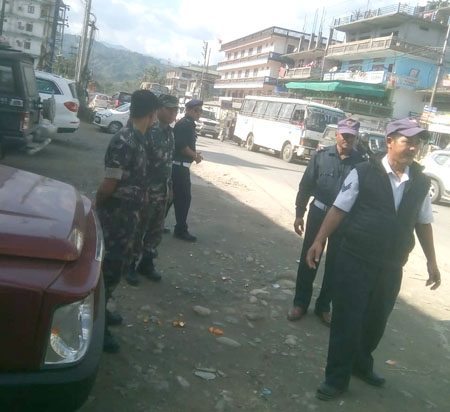 ITANAGAR, Dec 26: The District Administration of Itanagar-Capital Complex carried out a motor vehicle inspection at Papu Nalah area on Wednesday, in which 48 cases of traffic violations were detected.
The exercise headed by OC Traffic Inspector Dolum, was carried out to check violations of the motor vehicle act and also to check lane violation.
Of the 48 violators, six were found violating lane rules.
A total of Rs 9300 was realised from the violators.
Deputy Commissioner Capital Complex Prince Dhawan
has appealed to the citizens to obey traffic rules and said that the rules are meant for the safety of the people.
He further appealed that lane discipline must by adhered to as breaking lane rules is one of the major causes of traffic congestions in the city roads.
The DC stressed that similar inspections will continue so that people are made aware of traffic rules and learn to adhere to them.