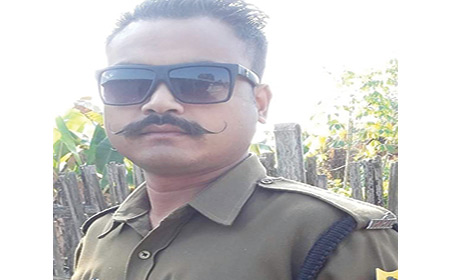 DIYUN, Jul 29: The body of one Sange Khandu Sinchaji (32), a 2nd IRBn constable, was found from a pond near the battalion's branch head campus here in Changlang district on Sunday morning.
Police sources informed The Arunachal Times that the cause of the constable's mysterious death is yet to be ascertained. It is understood that his death occurred at around 9:30 pm last Saturday.
Speaking to this daily, Changlang SP Romil Baaniya confirmed the incident and informed that postmortem was carried out by a three-member medical board at the Diyun CHC.
"Unless the postmortem report comes, we cannot speculate on the cause of death. However, it appears that the incident occurred at around 9.30 pm on Saturday," said Baaniya.
He informed that an unnatural death case has been registered at the Diyun police station and the matter is being investigated. The body has meanwhile been handed over to the family for the last rites.
Local MLA Somlung Mossang expressed shock over the unnatural death of the young IRBn constable. Expressing solidarity with the bereaved family, the MLA called for an impartial inquiry into the death.