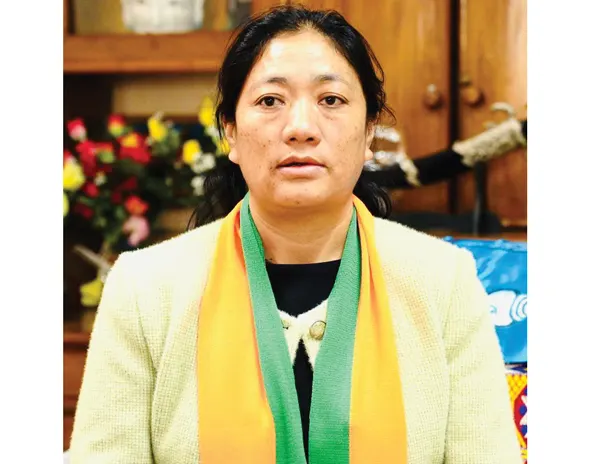 TAWANG, 7 Feb: With no one contesting her candidature till the last date of filing nominations, BJP candidate Tsering Lhamu has won the Lungla legislative assembly seat in Tawang district.
The scrutiny is on 8 February and withdrawal is on 10 February.
Lhamu is former Tawang zilla parishad chairperson.
The Lungla seat had fallen vacant after the death of MLA Jambey Tashi, Lhamu's husband, on 2 November.
Chief Minister Pema Khandu in a tweet stated that "the people of Lumla have displayed a rare kind of love and affection for late brother Jambey Tashi."
He added: "I am sure Tsering Lhamu will not only carry forward the vision of late Jambey ji but will also complete his unfinished projects dedicated to Lumla constituency."