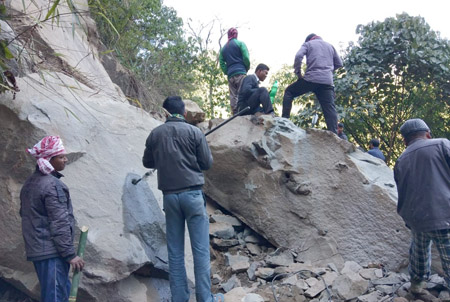 ITANAGAR, Jan 6: The pipeline supplying drinking water to Itanagar from Poma village was damaged near the intake point on Saturday, affecting water supply to various parts of Itanagar.
PHED Itanagar Division Assistant Engineer Debia Padang informed that the water supply has been disrupted after a heavy boulder fell on the 450 mm pipeline near the intake point and damaged it. The intake point is located 5 kms from Poma village in Papum Pare district.
Around 15 metres length of the pipeline has been completely damaged by the impact of the boulder, the AE said.
Two earthmovers along with 20 workers, mechanics and fitters and three engineers, including Padang, are engaged in restoration work, and the water supply is expected to be restored by Tuesday afternoon.