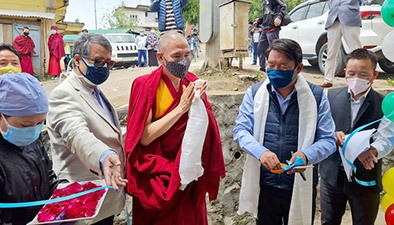 TAWANG, 22 Jun: Tawang MLA Tsering Tashi launched the 'Tika maha abhiyan' for Covid-19 vaccination in Tawang district on 21 June.
The MLA and others also witnessed the inoculation of beneficiaries in the 18-44 years age group.
"The vaccine will be made available in all the PHCs and CHCs of the district. The gaon burahs, NGOs and educated people should create awareness and encourage the public to take the vaccine to prevent Covid-19," Tashi said.
Meanwhile, the abhiyan was launched in Kamba in West Siang district by ADC Rujjum Rakshap on 29 June. (DIPROs)