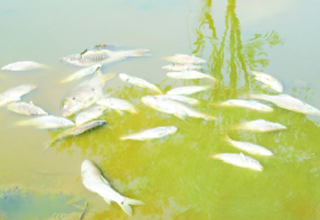 Correspondent
RUKSIN, May 20: Scorching heat and scanty rainfall are making survival difficult for fishes in shallow ponds here in East Siang district.
Reared fishes are dying due to drying out of ponds, incurring heavy losses for the fish farmers. This correspondent witnessed dead fishes floating in a pond owned by one Devish Panyang near the bank of the Ngorlung river.
The mercury rose to 36 degree Celsius in Ruskin area on Sunday, forcing daily wage earners to remain in their houses.