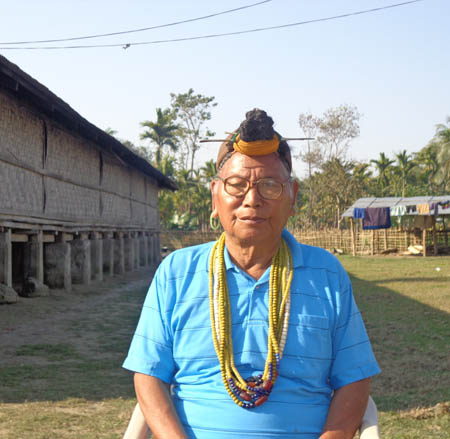 PEMPLA, Feb 11: Tarasso circle head gaon burah (HGB) Yab Kacho, one of the pioneers instrumental in the establishment of the state's capital in Itanagar, passed away
at the age of 86 years at his residence in Pempla village in Tarasso circle of Papum Pare district on Sunday.
He was suffering from prolonged illness, family sources said.
Kacho was a member of the survey committee for establishment of the state capital in Itanagar. He was a gram panchayat member and an anchal samiti member in the undivided Subansiri district, and was also the founder chairman of the Pempla Nyedar Namlo.
The Tarasso Circle Goan Bura Welfare Association, the Tarasso Circle Youth Association, and the All Papum Poma Students' Union have deeply mourned the passing away of Kacho.
"His demise has created a huge vacuum in the Nyishi society and the state," they said, and prayed for eternal peace of the departed soul.
Kacho's last rites will be performed on 12 February.