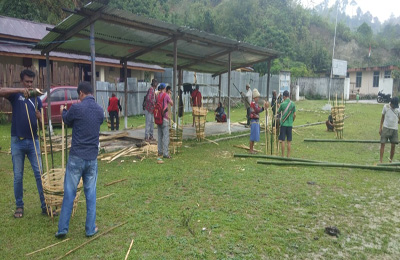 KAKOI, May 10: Three hundred saplings of different varieties of trees, including 30 saplings of fruit-bearing trees, were planted in the compound of the government middle school here in Papum Pare district by the local administration on Friday.
The plantation was a combined effort of the local administration led by CO Khoda Rakhi, the forest department, gaon burahs and gaon buris. The saplings of the fruit-bearing trees were donated by Rakhi.
Seventeen GBs, along with others, voluntarily prepared 250 bamboo plant guards, and a few heads of departments donated more saplings.