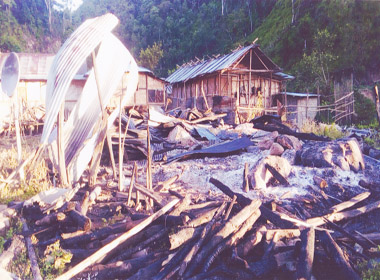 ZIRO, Jun 8: A semi-permanent house belonging to one Tayo Tanang in Seth Lebngka village in Lower Subansiri district was gutted in a fire which broke out at 3 am on 6 June.
The fire reportedly started from the kitchen of the house, where only a 12-year-old boy had been sleeping. The other members of the family were not in the house when the fire broke out.
No loss of life has been reported in the incident.